ISDN voiceover studio facilities in Bath as used by BBC. Booth with Neumann u87 mic, screen & cue. ISDN, Source Connect, Skype & Patch.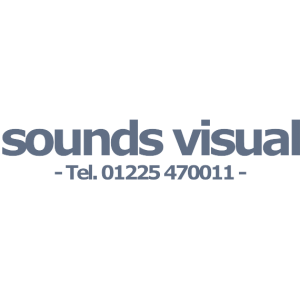 Sounds Visual Music Ltd
Sounds Visual Music Ltd
---
Connections

ISDN

Source Connect

Source Connect Now

Skype

Phone patch
---
ISDN Air Conditioned Voiceover & ADR Studio in Bath as used by BBC, Warner Bros and studios worldwide.
Audio can be recorded and delivered straight after session.
Microphones include Neumann U87, Sennheiser MKH416, Beyer201, ElectroVoice RE50, Beyer M10 and Shure SM58.
Sound Devices and Focusrite Audio Interfaces, Logic Pro, Mackie Onyx 1220i desk for monitoring, and talkback. ADAM monitoring.
Audio editing and sound design services available as well as comprehensive music and FX library.

Recent artists recording at Sounds Visual include:

Andrew Lincoln (ADR for Walking Dead)
F. Murray Abraham (Homeland) Commercials
Rufus Hound (Com for Extreme Cake Makers)
Richard Mainwaring (The One Show – BBC)
Tony Head (ADR for Guilt)
Jonathan Watton
Ashley Jenson (Facelifts and Fillers – BBC)
Ophelia Lovibond (ADR – Hooten & the Lady)
Kosha Engler TVC
Tamzin Outhwaite (TVC)
Angela Griffin (TVC)
Patrick Ayree (Sky One)

Voiceover showreel service also available.
Share Sounds Visual Music Ltd


Studio Details
Sounds Visual Music Ltd 2
jono@soundsvisual.com
01225 470011
Get social
Rates
45 for 15 minutes
75 for 30 minutes
125 for 60 minutes
Studio location
United Kingdom

Last updated: April 2018
Member since: 2016-05-02 10:21:46