Professional Home Studio of Serge De Marre. Studiobricks, Sennheiser 416, Neumann TLM103, UA Apollo Twin. Ready for live VO sessions.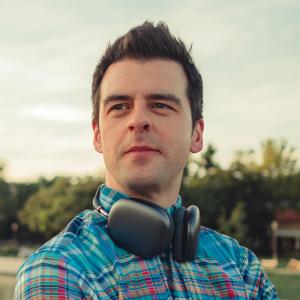 Serge's homestudio
Serge's homestudio
Budapest, Szent István krt. 15, 1055 Hungary
---
Connections

Source Connect

Source Connect Now

Skype

FaceTime. We can do phone patch via Skype.
---
Serge's studio is a professional Studiobricks. Bring your own gear or use Serge's gear to record voice overs. I will help you set everything up and even direct if you'd like.

Live sessions possible with Source Connect Now, Session Link, Skype, FaceTime,...
Share Serge's homestudio


Studio Details
Serge's homestudio 1
serge@sergedemarre.com
Services

Home Studio
Get social
Rates
50 euro for 15 minutes
80 euro for 30 minutes
120 euro for 60 minutes
Studio location
Hungary

Budapest, Szent István krt. 15, 1055 Hungary
Last updated: January 2021
Member since: 2019-08-07 16:00:10