New Generation Labs! State of the art recording with top notch engineers, producers and directors!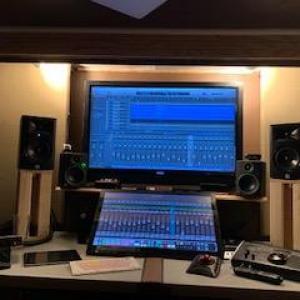 New Generation Labs
New Generation Labs
---
Connections

Skype

Phone patch
---
New Gen Labs,
A full service recording studio specialized in sound recording, mixing, and audio production of instrumental or vocal musical performances, spoken words, and other sounds.
Wherever your project is now, we can help bring it to the next level. We offer a variety of ways to help clean up and organize your recording sessions.
Share New Generation Labs


Studio Details
New Generation Labs
voiceoverstudiofinder.com/profile.php?u=2701
mr.kevinoliphant@gmail.com
862.224.0189
Services

Home Studio
Get social

Studio location
United States

Last updated: January 2021
Member since: 2019-10-15 01:44:31