High Quality Voiceover Studio in the heart of Switzerland with ISDN, ipDTL, SessionLinkPRO, Source-Connect Now and Skype connectivity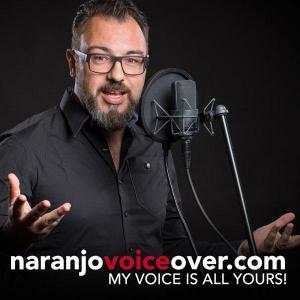 Naranjo Voiceover
Naranjo Voiceover
Bergstrasse 4A, 6010 Kriens, Switzerland
---
Connections

ISDN

ip-DTL

Source Connect Now

Skype

Phone patch

Session Link Pro
---
Booth: Studiobricks One
Microphones: Neumann TLM103, Rode NT-1A
Preamp: Golden Age Project PRE-73 MKII
Audio-Interface: Steinberg UR242
Computer: MacPro Quad-Core Intel Xeon
Software: Logic Pro, Twisted Wave
Audio-Link: Mayah Centauri I 3001
Monitor: KRK Rokit5
Headphones: Sennheiser HD25-II, Beyerdynamic DT-770 PRO

Bilingual Spanish (Castillian) & German Voice Talent. If you are looking for a german or a (european) spanish voiceover or both, you might want to listen to my demos! Manuel Naranjo is your Voiceover Talent for your commercials, commentary for your films, telephone IVR and e-learning projects. Disposing of a professional voice over studio with ISDN, I offer fast turnaround time and short delivery time. MY VOICE IS ALL YOURS!
Share Naranjo Voiceover


Studio Details
Naranjo Voiceover 20
hello@naranjovoiceover.com
Services
Get social
Studio location
Switzerland

Bergstrasse 4A, 6010 Kriens, Switzerland