Voiceover Native Portuguese, Institutional, E-learning, Commercial, Radio, TV, Podcasting and others.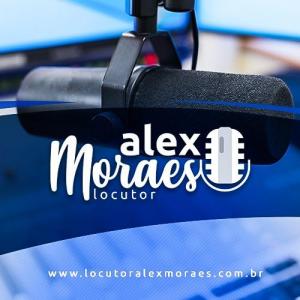 Voice Over Portuguese
Voice Over Portuguese
---
Connections

Source Connect Now

Skype

skype locutor_alexmoraes
---
Brazilian announcer to 17 years, I have already lent my voice to big companies like Epson, Belaz, Credcard, Razler, Kyocera among others.
I am a speaker with many intonations and a lot of versatility, I can give the soul you need in your work be it video or audio for the internet.
Interpretation first, professionalism, on-time delivery, no charge for corrections, 24-hour availability.
Malleable values, always delivers with high quality and always very safe audio capture.
Need a voice that passes security, stature or a voice with sweetness that sells, pleasure I am Alex Moraes I am at your disposal.
Share Voice Over Portuguese


Studio Details
Voice Over Portuguese 1
locutoralexmoraes@gmail.com
+55 12 98226-3766
Services

Home Studio
Get social
Studio location
Brazil

São Paulo
Last updated: November 2019
Member since: 2019-11-12 21:20:21