A full-service digital studio for voiceover, music editing, video production, and post-production sound for film and video.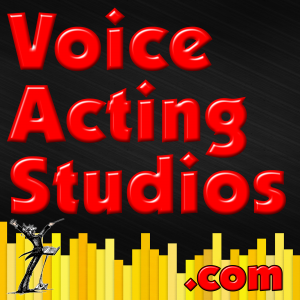 VoiceActing Studios
VoiceActing Studios
13639 Freeport Rd, San Diego, CA 92129, USA
---
Connections

Source Connect Now

Skype

Phone patch
---
VoiceActing Studios is the production side of VoiceActing, LLC (www.VoiceActing.com). James R. Alburger, author of "The Art of Voice Acting," and 11-time Emmy recipient for audio production, is also recognized as one of the top voice acting coaches in the U.S.
Share VoiceActing Studios


Studio Details
VoiceActing Studios 1
studio@voiceacting.com
+1 858 484-0220
Services
Rates
35.00 US for 15 minutes
75.00 US for 30 minutes
150.00 US for 60 minutes
Studio location
United States

13639 Freeport Rd, San Diego, CA 92129, USA