Richard Di Britannia - Voice Actor and Communication Coach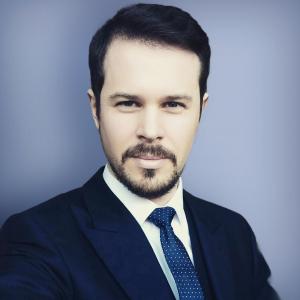 Richard Di Britannia - HelloVoiceover.com
Richard Di Britannia - HelloVoiceover.com
---
Connections

Source Connect

Skype

Zoom or Teams
---
Richard Di Britannia is a speech coach, author and voice actor whose services have been relied upon by hundreds of companies around the world.

As a speech coach Richard has consulted for clients at Google, Amazon and Morgan Stanley on executive presentation, vocal confidence and public speaking.

His unique, trustworthy and conversational voice acting skill has also been used by clients at Mercedes-Benz, Google and Amazon. Even the US Government has relied upon his professional British English accent not once, but twice.
Share Richard Di Britannia - HelloVoiceover.com


Studio Details
Richard Di Britannia - HelloVoiceover.com 1
Services

Voiceover Coach

Editing Services

Voiceover Artist
Get social
Studio location
United Kingdom