Award-winning EU Spanish Voice Over talent based in London.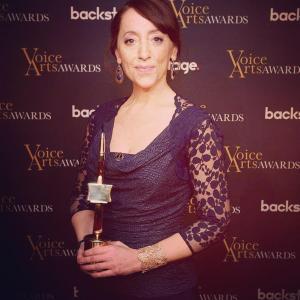 Vicky Tessio Studio
Vicky Tessio Studio
---
Connections

Source Connect

Skype
---
Soundproofed studio with vocal booth in South Wimbledon, London.
Neumann TLM 103 microphone. 5G wifi.

2017 Voice Arts Award Winner, Vicky is a European Spanish voiceover talent and voice actor working online since 2004 after an extensive career in Media. Based in London, she records in Castilian Spanish and British English-Spanish accented. She's perfect for corporative (explainer videos, IVR...) and educational projects (e-learning, tutorial) as well as recordings that require voice acting. Adult and child voices.
Share Vicky Tessio Studio


Studio Details
Vicky Tessio Studio
info@vickytessio.com
Services

Home Studio
Get social
Studio location
United Kingdom

Last updated: February 2018
Member since: 2016-05-10 09:52:34